Not getting the measurement results you expect? Check out:
5 Electronic Measurement Pitfalls You Learned About in School But Probably Forgot
Whether you are new to electronic device measurements or a pro, you'll want to avoid certain pitfalls to prevent:
Voltage errors

Current leakage

Ground loops

Field-induced interference

Source-related noise
Read more about how to do this—download the full paper now!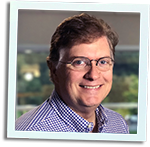 About the Author
Kevin Carmichael is Senior Marketing Product Manager for Lake Shore Cryotronics responsible for material characterization systems and instrumentation. This includes the company's new line of high-performance, simple-to-use MeasureReady™ I/V sources for engineers and scientists requiring a very precise, low-noise source of current or voltage in the lab.